Now that we've become so accustomed to Carol blowing things up with rocket launchers, mowing people down with automatic weapons hidden up her sleeve, and being a general all-around badass—it's hard to remember that once upon a time, she was a weeping, timid, doormat of a woman who was abused by her husband and relied on the protection of others to keep her alive.
Carol Peletier (played by Melissa McBride) of AMC's The Walking Dead has undergone the most insanely epic, satisfying and well-earned character development on the show.  Having long outlived her comic book counterpart, Carol is the only character on the show that has been sworn to immunity by The Walking Dead creator/show writer himself, Robert Kirkman, because of the born-from-the-fire strength and perseverance she represents in the face of this apocalyptic world.
Once helpless and broken after the death of her daughter, over the past 7 seasons we've witnessed Carol burn the old identity of herself to ash.  Numb to the memories of this woman she no longer identifies with, Carol used this callousness as armor and was therefore able to reinvent herself on her own terms.
"I didn't think I was strong.  I never thought I could be.  But as it turned out, I already was." -Carol
The once weak, battered housewife has not only proved herself to be a survivor, but an unstoppable, one-woman force of cunning ass-kickery.  Hardened by her losses, Carol outshines any of her comrades (sorry, Rick)—even samurai-wielding Michonne—as the group's most resident baddie, willing to do anything and everything to defend her crew, with zero hesitations or questions asked.
For example:
Setting people on fire in order to stop the infected from spreading a deadly flu?  No problem.
Putting-down a psychologically disturbed little girl who just killed her own sister, and was presenting a threat to baby Judith? "Look at the flowers, Lizzie!"
Crew captured and about to be eaten by ravenous cannibals?  Smears walker guts on face, blows up a tank and goes in on foot to save the day.
Trying to blend in with the uppity, sheltered people of a new town?  Starts wearing sweater sets, baking cookies, and pretends to be your average Susie Home-Maker.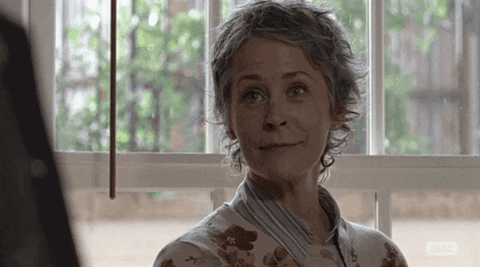 A vile, murderous gang called The Wolves rampages the town of Alexandria?  Disguises as one of them, embarks on a ruthless, cross-town killing-spree, and takes them all down pretty much single-handedly.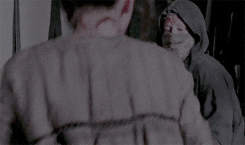 I stand by Carol through all of these moments.  Carol slays.  Carol can do no wrong.  I love Carol.  Quite frankly, I don't know how you couldn't love Carol.
But I'm becoming concerned for her.
Where we catch up to Carol in last week's return of Season 7, Episode 9 "Rock in the Road," it's clear that Morgan's philosophy that "all life is precious" has deeply shaken her.  We've seen her tallying the number of people she's killed in remorse.  She doesn't want to kill anymore.  She doesn't want to see loved ones die anymore, either.  She wants to be alone, where she doesn't have to worry about anyone or have to lose anyone else.  For someone who was willing to do anything to protect her crew and the people she has come to love, it is majorly bumming me out to see her like this.
While some of the other characters on the show (Rick, Morgan, and even Michonne, for example) have each gone full circle through phases of ruthless killing to vows of peacefulness (and back again), I always felt the merciless, warrior goddess Carol has grown into was more aware and accepting of who she was, and why it needed to be this way.
Now, she's off living in a creepy shack on the outskirts of The Kingdom, and just wants to be left alone.  While I love and support Carol, a part of this just doesn't sit right with me. Not that I don't think she can survive on her own, as she's already proved she can, but because I don't want to see Carol shut herself off from the others and burn this hard-fought version of herself away, too.
This is what I hope for Queen Carol in the remainder of the back half of season 7:
I hope she forgives herself for the things she's done, and understands why she did them.
I hope she reconnects with Daryl, and he reminds her why she needs to be around those she loves.  (Because who doesn't love a "Caryl" reunion, amiright??  I'll get the tissues ready.)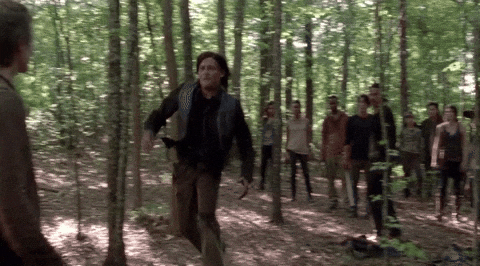 I hope when she hears of Glenn's death (Abraham's too, but c'mon, more importantly Glenn!) she reaches out to Maggie, because those two have developed quite the "girl-power" bond since their fight to escape the Negan outpost.
Lastly, I hope she joins forces with the others in order to take down Negan (because let's be honest, they're going to need her.)